I'm Mahmoud Taha
I help people and companies display their business on the Internet.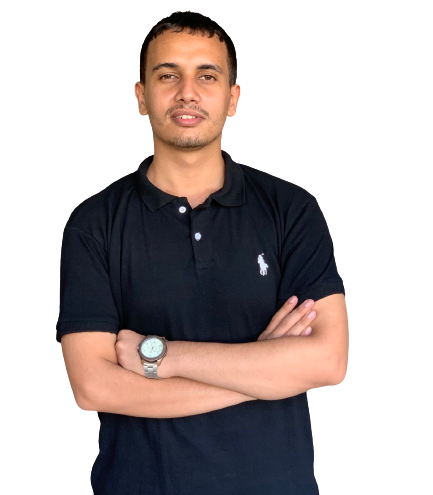 My name is Mahmoud Mohamed Taha. Egyptian nationality, I care about all matters related to economics and business administration in general, I studied business administration at Mansoura University, and I work in the field of programming, e-marketing, and content creation since 2017.
Received numerous awards and certificates of recognition from universities and technology companies inside and outside Egypt, most notably Google, HP, and Linkedin, as well as some institutions in Arab and European countries.
I have practical experience in business management and marketing, I stand out in creating brands from scratch to become the best and most powerful in their field, and I also have experience in processing sites so that they are compatible with search engines until they appear in the first results of search engine pages.
My personal goal: is to create and promote Egyptian and Arab brands to become the best, as well as my social media pages aimed at enriching Arab content in terms of technological, administrative, and economic content and contributing to the improvement of Arab information.
My main services: Helping people and companies showcase their business and services online to become the best in their field because if you want to own an influential brand without displaying your business online unfortunately, you will lose a lot, providing your business or services online has become compulsory due to the ongoing development in the world. If you are an employer and entrepreneur, the Internet should be used to promote profits and rapid growth. Because from now on, e-commerce and Internet-based projects have become the foundation.
Don't think too much if you don't start now, you may lose your chance amidst your competitors, just reach out to me now to help you boost your business growth and increase your sales and profits as quickly as possible.
Follow Us on Social Media
Don't think too much Just reach out to me now.
We are always ready to take on challenges and help you become the best in your field.
We prepare integrated marketing and strategy plans and achieve customer targeting in different precise and professional ways to ensure better results, if you reach out to me now you will notice a significant spread of your brand and a rapid increase in growth and profits.
Topics I Can Help You With
I will help you create a successful brand from scratch, and if you are someone who already owns a brand I will provide the best plans and strategies to become the best in your field.
I will help you find exclusive and unique names whether for your site, for your company, for your store, for your app, or for a product you make.
I will design a modern professional logo for your site, company, or store, and the logo design will be beautiful and unique until your brand is attractive.
I will design personal and corporate business cards, and the design of the card will be beautiful and unique until your brand shows attractive.
Your website is the most important element of your marketing strategy; Because it acts as a hub for all your online activities whether you are a person or a company.
Preparing the sites so that they are compatible with the search engines so that these sites appear over time and the continuation of work on them in the first results of the search engine pages.
All kinds of marketing campaigns on search engines and social media (Google – Facebook – TikTok – Instagram – Twitter – YouTube – Snapchat – Linkedin – Google – Gmail – SMS … more other platforms.
We target your potential customers accurately, because we will display your ads to customers when they use any of the "Google" platforms, and we guarantee that you will appear in the first results.
Your website is an invaluable tool. In our time, do you find a tool that advertises your services 24 hours a day, 7 days a week, and 365 days a year I promise you to have not and will not find a person or institution to announce your services day and night throughout the year And the most important advantage of your website is that your customers find you easier, safer and faster, all for the price of a cup of coffee. Does that make sense?